CROSBIE LORIMER WRITING • PHOTOGRAPHY • VIDEO • ILLUSTRATION • FOR • ALL • THINGS • SAILING
---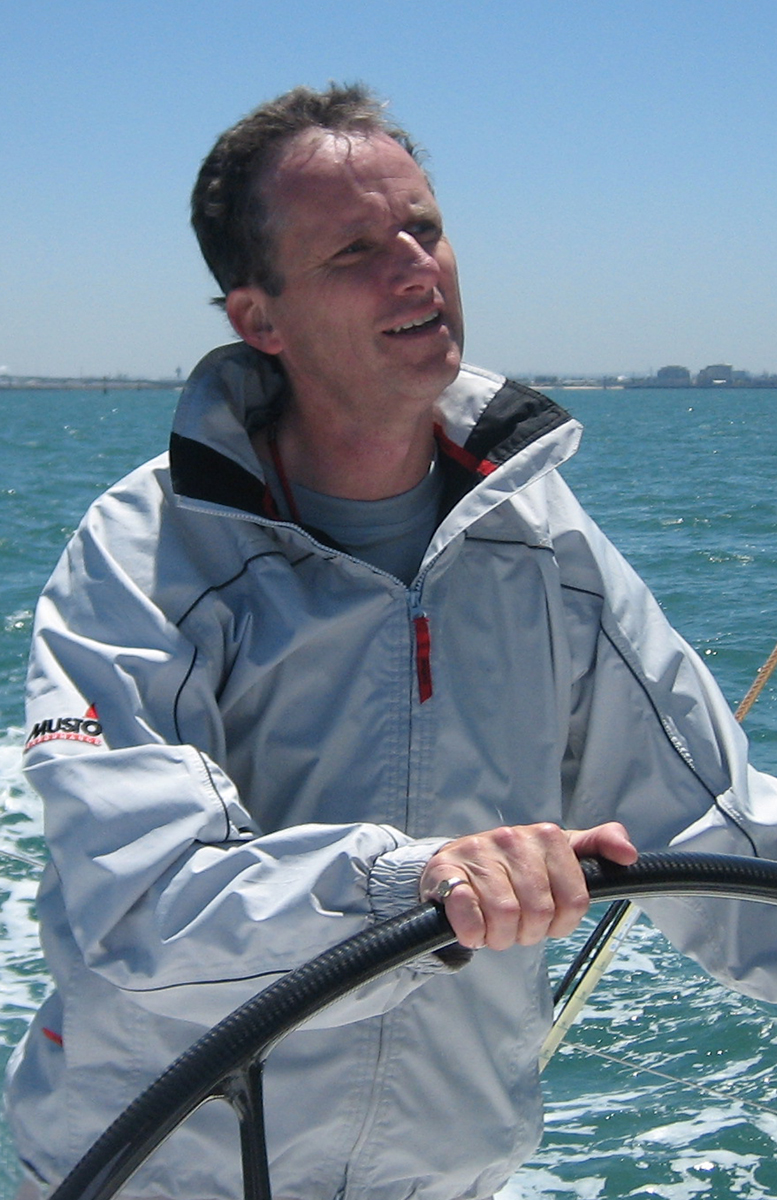 Welcome
My name as you will have gathered is Crosbie Lorimer and I'm a freelance photojournalist in the world of sailing.
I write, illustrate and photograph for all things sailing, an unusual but productive combination of skills that arises in large part from my design background and a lifelong involvement in sailing.
I am fortunate enough to live in Fairlight on Sydney's Northern Beaches, close to Manly, from where I can keep a sharp eye on all the action on Sydney Harbour or up the coast. It's also a short cycle ride down the hill from there to Manly Yacht Club where I can be found from time to time sailing with a great team at Manly Sailability.
If you'd like to know more about my experience, skills and outputs as a freelance photojournalist just select the menu bar titles named 'Writing', 'Photography' or 'Illustration' on the Homepage or give me a call on my mobile
+61 (0)412 736 039.
My Sailing Background
You name anything that floats with a sail attached and I have probably tried to sail is at some time or another. Starting in Mirror dinghies as a twelve year old in Ireland I moved on to trapeze boats whilst also following a sideline as a Watch Officer on sail training tallships, before graduating to racing IOR yachts inshore and offshore on the south coast of England, taking part in the quietest Fastnet Race on record in 1977.
In 1989 I moved to Sydney 'for a year' .
Some 20 years later I am still in Sydney, having spent ten years of that time racing as a mastman in a tally of inshore and offshore races on Australia's eastern seaboard including three Sydney to Hobarts.
After four years as the oldest mastman in Sydney's Farr 40 fleet it gradually dawned on me that my colleagues seemed more impressed with my burgeoning writing and photography skills than my prowess on the boat. So before anyone could suggest I might enjoy the non-spinnaker classes I retired my aching knees and turned my focus to writing, illustration and photography for all things sailing.
The pull of sailing is too strong to give the game away completely so I can still be found occasionally crewing for my nephews on their Hobie 16 (if rather less athletically than they would like) and I greatly enjoy sailing regularly with Manly Sailability.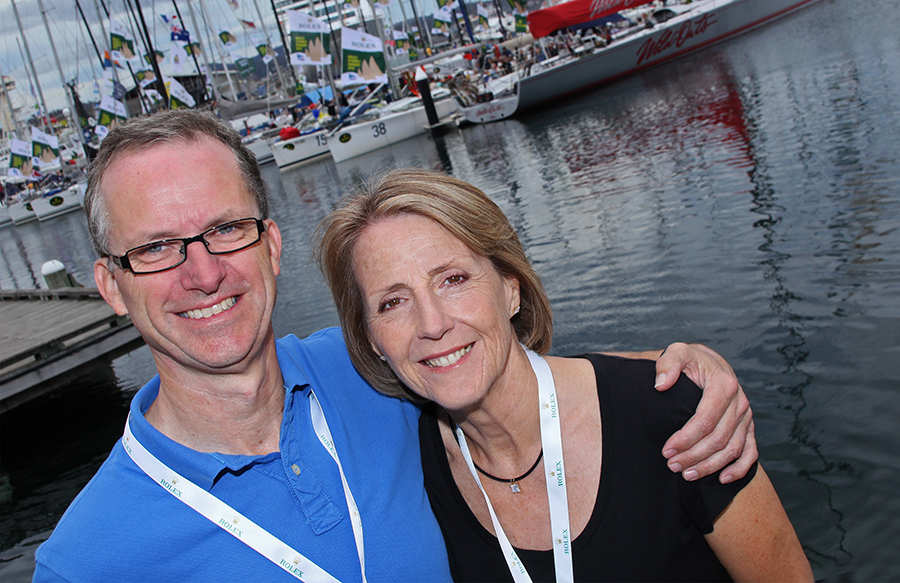 Introducing the Other Member of the Lorimer Team
One of my principal reasons for remaining in Australia is the same as for many Poms who head this way, I met and married an Australian girl. Dale shares my passion for sailing (she was sailing Mirror dinghies on Sydney harbour when I was doing the same thing in Ireland as young teenagers) and coming from a film and television background she has a good eye for an image and a nose for what makes a great story.
Not surprisingly then she can be found swapping cameras with me on media boats or adding helpful pencil notes in the margins of my draft stories. But, more importantly Dale is producing video content under the banner of Bow Caddy Productions for a variety of users, from local government to sailing websites.
So if you see us out on the water any time please come and say hello.